Maresias Beach and area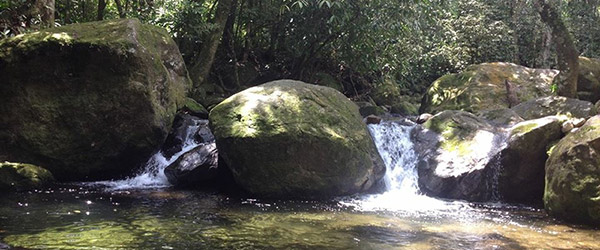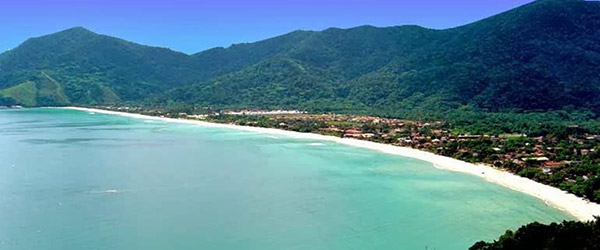 Located at the north shore of the State of Sao Paulo, the Maresias Beach is one of the most famous beaches in Brazil. The beach is 5 km long, privileged by white and soft sand, crystal-clear waters, sometimes calm, sometimes agitated, when waves break on the shore and make the perfect spot for surfers . At the end of the beach there is the Maresias River, with clear and calm waters flowing from the waterfall into the sea.
Great restaurants on the seafront offer umbrellas, tables, chairs, high-quality service and a miscellany of tasteful menu to suit the most demanding palates.
Surrounded by the Atlantic Forest, Maresias boasts exuberant flora and fauna, in addition to the beautiful and refreshing waterfalls with crystal clear waters accessible through trails. The trail to Praia Brava is one of the most famous, with moderate-to-high difficulty, approximately 1.5 hour each way, you can enjoy the untouchable nature of the Atlantic Forest, take a waterfall bath and, finally, contemplate the amazing view of the unhabited Praia Brava and its still native vegetation! Maresias-Paúba trail is 30 min-shorter each way, has milder difficulty and provides a wide sight of the Maresias Beach.
For those into night excitement, the fun is guaranteed by excellent bars, restaurants, nightclubs, like "Sirena", the most famous on the shore, being the 8th best ballad in the world.
For such examples, Maresias has became one of the most sophisticated tourist centers of Brazil, being a popular destination among Brazilians and foreigners of all ages.
Near Maresias, one can meet numerous beaches and waterfalls, like Paúba, Santiago, Toque-Toque Pequeno, Toque-Toque Grande, Boissucanga, Cambury, Baleia and many others, each one with its peculiarities. For those into the historical trips, the hint is to go to Sao Sebastiao and check the architecture of the old town, visit the main church and enjoy the restaurants, bars and ice cream shops that are there, besides the craft shops, textiles, fishing and many other. And those willing to go further on hiking, nature and outdoor sports, you will really want to cross the ferry to know Ilha Bela!
PHOTOS MARESIAS AND REGION